Brownstown Farmers Market
We are excited to announce the 2019 season of the Brownstown Farmers Market.
The Farmers Market will operate from 4:30 pm – 6:30 pm every Thursday from June 13, 2019 to August 29, 2019 in Heritage Park.

Please notice the change in market day and hours.
Contact Purdue Extension Jackson County at 812-358-6101 if you would like a Farmers Market Vendor.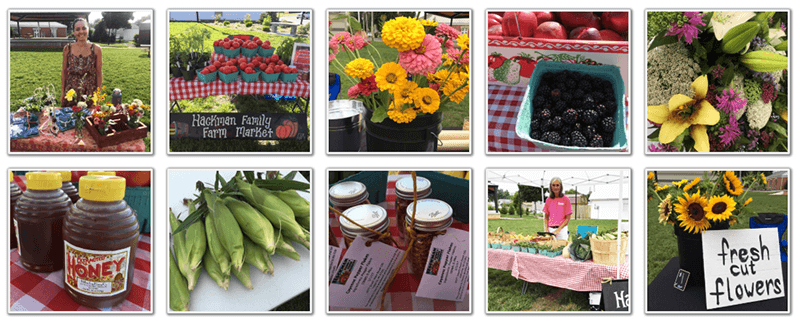 Ready to Join Brownstown Ewing Main Street?
We love our Small Town and we know you do too! Being a member of the Brownstown Ewing Main Street (BEMS) is an investment in your business and our community. Some benefits of becoming a Member include Free Internet Listing on the BEMS Membership Directory Page which is exclusively for Members. Social Media Exposure - One of our goals is to keep our members informed. This platform is another great opportunity for exposure and provides discounted advertising opportunities. Call or email us today if you have news or if you would like to advertise in our next posting! Business Referrals - We get calls on a regular basis from people both inside and outside the community looking for specific types of businesses. We only refer members to those looking for specific products or services. BEMS also offers great volunteer opportunities to serve in leadership positions on a variety of committees, all benefitting Brownstown and Ewing. Networking opportunities through our various events are endless. BEMS in partnership with our sponsors are thrilled to offer our very popular Concert Series again this year free of charge. BEMS welcomes top talent and artists to The Heritage Park Stage monthly May-October. We hope you enjoy the hanging baskets, beautiful flower pots, new benches and banners throughout Brownstown and Ewing as Beautification is an important focus of ours. While we continue to include additional benefits that will improve and benefit you as a member, please check back later to see what we have added to your membership.

Brownstown Ewing Main Street is a 501(c)(3) organization and all donations are tax-deductible to the full extent of the law.
Please consult your financial advisor for more information.